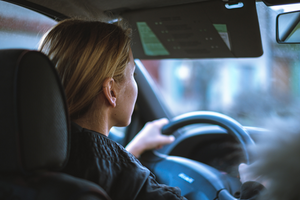 Good First Cars
Finding a good first car can be a challenge. Finding the best first car, well that will take patience. Over the years the car buying experience has changed and lucky you first-time car buyers, the change has been for the better. 
Where it was once common practice to set aside a day and drive from one used car dealership to another and settle for what was in available, we can now take our time, set a radius and locate a good first car within your budget from the comforts of anywhere. This is part one of a two-part series on good first cars.
Part one will cover good starter cars that are new, cheap first car, good car for teens, the best first car for new drivers. Part two will be all about fun first cars.
The Good First Car Criteria
Good first cars don't have to be hoopties. With a little bit of luck and several hours on Craigslist and Facebook Marketplace, you should be able to find a ride that suits your needs. A car that is respectable and checks off at least a couple of your car desire boxes. All of the cars on this list are getting good gas mileage, have a good safety rating and are inexpensive. Our goal behind this list was to locate the cars that a teen could afford by the end of the summer with no more than a part-time job.
Where it was once common practice to set aside a day and drive from one used car dealership to another and settle for what was in available, we can now take our time, set a radius and find the best deal from the comforts of anywhere you might be.
Good Starter Cars That Are New
If you are looking for a good starter car that is new, you should check out the Hyundai lineup. With their most budget model, the Hyundai Accent starting at $15,295 MSRP, you get a new car for about triple the price most of the cars on this list.
The sub compact Hyundai Accent features 120 horsepower 1.6-liter 4 cylinder, 33 miles per gallon, solid engineering, decent looks and good factory warranty. Not to bad for a car that cost under 20K!  

Cheap First Car
If you desire a cheap first car, you should look no further than a Kia Rio. Though these cars offer very little in the way of features or frills, they are inexpensive, get decent gas mileage, and easy to find. Best of all, these cars are everywhere!
After 2.5 seconds of looking, we located a 2014 Kia Rio to prove our point. This car has: less than 80,000 miles, 4/5 overall NHTSA safety rating, 27.0 MPG city, 37.0 MPG highway, and an asking price of $5000.
Good Starter Car For Teens
Choosing a good starter car for teens can be outright scary. We have seen how they drive at the go-kart track and fear that their they will be attempting driving stunts from Fast and Furious franchise with every outing. We get it, 1 in 5 of 16-year-old drivers has an accident within their first year of driving. With statistics like that, choosing a car that is safe rather than flashy may be the way to go.
For those looking for a good starter car will drive forever, we recommend going with the an old school Volvo V70 wagon. These cars are battle tanks and have been known to drive a more than three hundred of thousand of amount of miles with only minimal maintenance.
We located this better than average 2002 Volvo V70 for around $5000 on Facebook Marketplace. The owner claims this car spent the first ten years in Florida.  The body looks nice with no dents or rust showing. With only 85,000 miles and an automatic transmission this V70 seems like a good car for teens or anyone.

Nice First Cars
Nice first cars don't have to be big. The ForTwo is a great starter car. In a market dominated by big cars, few people saw how amazing these tiny cars are.  We will go out on a limb and say that pound for pound, Smart Cars may be the best first car ever. Coming in a variety of bright colors, this city car has excellent crash ratings. Look it up! Their NHTSA Frontal Crash Ratings are as 5 out of 5 in most categories. They are relatively fun-to-drive, fuel-efficient, easy to park, affordable and super cute.
Best Cars For First Time Drivers
Our choice for the best cars for first time drivers is the Toyota Scion. These are great little cars and remarkably safe. Their crash test rating scores are very good and exactly what you would expect from a Toyota. Though these are the budget version of the Toyota, the engine and transmission is no different than the regular Toyota.
We located this xA for $3,500. This is about what you can expect to pay for Scion in good shape. The xA was built between 2004-2006. This car gets an EPA-estimated 34 MPG combines and has fantastic safety ratings. This one appears to have aftermarket rims which look quite sporty.
---